27-11-2014 Vist: 338 gange.


If you are looking for unique Christmas cards, I have a proposal for you.

Unique cards, made with the use of my photos and also printed cards based on my drawing.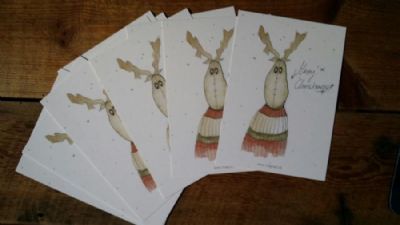 The printed cards are available in size A6 and cost 25kr. You can also buy the orginal artwork, which cost 95kr (14,8x21) and can be used for Christmas decoration or for a special someone who you would like to give a Christmas greeting.
Cards are not available on my online store, but if you are interesting just contact me mago302@windowslive.com, and cards will be send to your post address., but hurry up - it's limited edition! You can also buy cards directly at Musicon in Roskilde 29th. and 30th.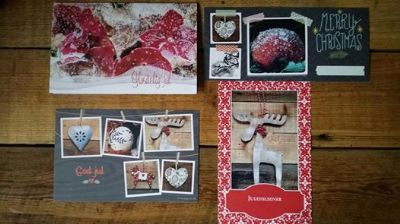 Here cards with my photos, and these Christmas cards has been made of 100% recycled paper

These Christmas cards and much more you can buy on the Roskilde Christmas market at Musicon - Christmas in the old factory with about 70 exhibitors and a lot of activities and designs! Mark your calendar and come 29th. and 30th. november and find a unique Christmas gifts

See you there???
Roskilde Julemarked afholdes på:
Rabalderstræde1
4000 Roskilde
10-17 begge dage