Andre artikler

Fokus på Daniel Goldenberg
Du kender måske allerede hans uhyre realistiske malerier af København. De er så detaljerede, at mange ved første øjekast tror, der er tale om fotos. Kunstneren hedder Daniel Goldenberg. Han er i finalen i KunstTalent og vores nu anden Fokuskunstner p
01-03-2010
Læs mere...

Udstilling: HIP TO BE SQUARE
Lunchmoney Gallery i Århus danner rammen om en soloudstilling med den unge og talentfulde kunstner Line Busch.
01-03-2010
Læs mere...

Jeg har noget, som jeg gerne vil sige!
Dorthe er tegner. Hun tegner primært med blyanter, og det er ikke en type tegninger, som jeg har set før! Dorthe tegner sundhed. Hun tegner naturen og alt deri, som hun ser den. Og hvor er den smuk.
01-03-2010
Læs mere...

MyArtSpace satte skub i min karriere
I februar måned vandt den autodidaktiske kunsttegner Kasper Heron Købke MyArtSpace.dk's kunsttalent pris foran 127 andre håbefulde kunstnere. Prisen har for alvor sat gang i Købkes drømme om at leve af sin kunst.
01-03-2010
Læs mere...

KG-Mangfoldighed
- markerer sig atter med en kunstnerisk oplevelse. Kunstnergruppen Mangfoldighed sætter endnu engang spot på kunst for alle i naturen.
01-03-2010
Læs mere...

Farverivning – at blande sine farver selv.
Jo færre forskellige pigmenter og jo færre fyldstoffer, jo klarere er farven og vil man som jeg helst have sine farver klarere og mere sprudlende end lige fra tuben, ja så må man rive selv. Bruno Macdonald fortæller her hvordan du kommer igang.
01-03-2010
Læs mere...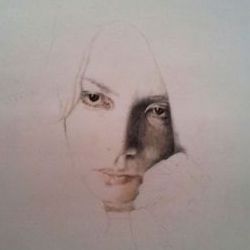 Fokus på Imogen
Min største udfordring er helt klart at overkomme min perfektionisme. Jeg ved ikke hvorfor, men det har jeg altid haft virkelig svært ved.
01-03-2010
Læs mere...

Spændende udstilling i Aarhus lige nu
Kunstnernes Påskeudstilling 2012 åbnede i Århus Kunstbygning den 1. april med et spændende og bredt udvalg af malerier, fotografier, videoer og installationer til enhver stil. Oplev også Spring12 og Solo12, hvor tidligere kunstnere fra KP12 udstille
01-03-2010
Læs mere...

Populær kunstudstilling rammer Århus for 10. gang
Kom ind i Ridehusets hyggelige lokaler og oplev det farverige univers i denne weekend.
01-03-2010
Læs mere...

"En Trance" i Yoko Onos univers
Oplev Yoko Ono med "Half –a- wind Show – A Retrospective 7. juni – 29. september 2013 på Louisiana Museum of Modern Art.
01-03-2010
Læs mere...

Close up på 4 finalister i KunstTalent
Kom tættere på en række af finalisterne i KunstTalent disse fire mini-interviews
01-03-2010
Læs mere...

Kunsthåndværket segmented trædrejning
Kunstnerportræt
Kunstner Henning V. Nielsen giver trædrejning en plads i kunstens verden. Det begyndte som en hobby og blev til en passion, der løfter trædrejning til et nyt niveau.
01-03-2010
Læs mere...

Bliv dygtigere som kunstner
Opbyg dit eget personlige kunst-studie. Sådan skaber du det! Drømmer du om, at du engang havde valgt dit drømmestudie indenfor kunst? Eller at du lige nu var kunststuderende og ad den vej opnåede de tekniske færdigheder, som du savner?
01-03-2010
Læs mere...

Vinder af Kunsttalent 2013 Pia Daae
Pia deltog i Kunsttalent 2013 uden de store forventninger: "Jeg håbede på noget feedback på mine billeder.
01-03-2010
Læs mere...

Lava i KUNSTEN!
KUNSTEN i Aalborg er lige nu aktuel med værker af Olafur Eliasson, som præsenterer os for kunst, natur og videnskab via installationen "Lava floor" og skulpturen
01-03-2010
Læs mere...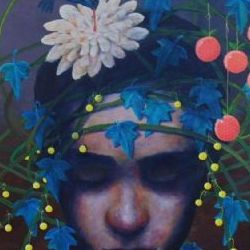 Fokus på Hanne Feldt
Så for ca. 5 år siden prøvede jeg så at male det første billede. Og fik det solgt med det samme. Jeg malede et til, og også det blev solgt. Det gav mig blod på tanden, så jeg blev ved med at male. Mød dygtige Hanne Feldt
01-03-2010
Læs mere...

Går tæt på grænsen
Eva Hald er en ivrig fotograf og altid på jagt efter nye spændende motiver. Hun er fra Århus, og på trods af at hun knapt mig falder ordene let. Mød Eva Hald - en skøn og farverig kunstner.
01-03-2010
Læs mere...

Gå på opdagelse på Ordrupgård kunstmuseum
Tre af de største kunstnere ses lige nu i en sammenlignende udstilling på Ordrupgård Kunstmuseum. Kom og oplev Van Goghs, Paul Gauguins og Émile Bernards værker.
01-03-2010
Læs mere...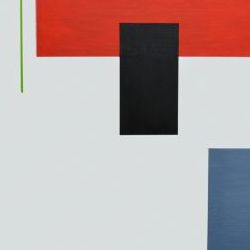 For første gang i mit liv, laver jeg lige dét jeg gerne vil
Fokus på Pendula der efter mange år som lærer og møbelsælger nu satser alt på kunsten
01-03-2010
Læs mere...

Her er vinderne af Art Nordic Stand
Hans magiske, stemningsfulde og fabulerende billede af en lille dreng og den meget store høne lå meget længe på førstepladsen
01-03-2010
Læs mere...