af Hanne Feldt 30-10-2012 Vist: 3498 gange.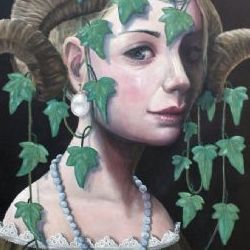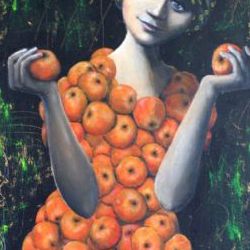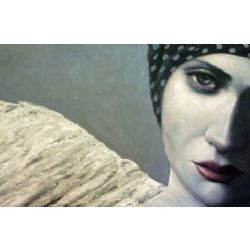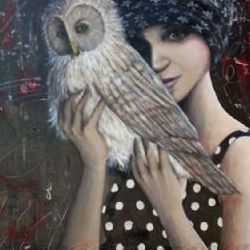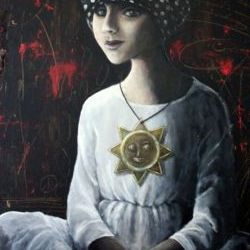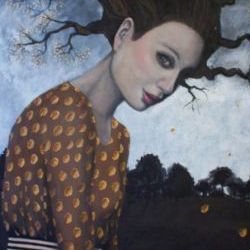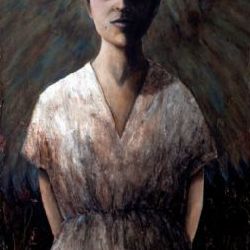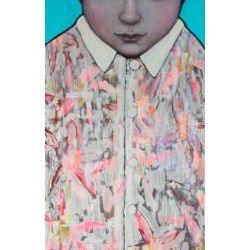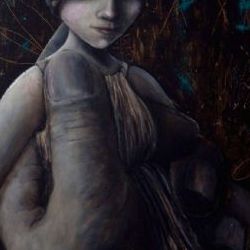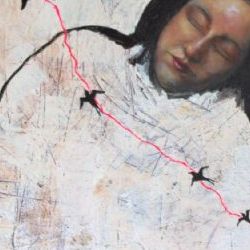 Hvorfor er du kunstner, hvordan startede det?
Da jeg var barn og ung, tegnede jeg så snart jeg kunne komme til det. Så blev jeg voksen og fik en fornuftig uddannelse, mand, hus og børn. Og det kunstneriske var gemt væk i mange år. Men ikke glemt. For da børnene var flytte hjemmefra, var der nu både tid og plads til det kreative. Så for ca. 5 år siden prøvede jeg så at male det første billede. Og fik det solgt med det samme. Jeg malede et til, og også det blev solgt. Det gav mig blod på tanden, så jeg blev ved med at male. En god ven, havde på det tidspunkt en butik, hvor han, med stor ildhu, solgte mine billeder videre.
Hvorfor arbejder du med kunst?
Nu kan jeg faktisk ikke lade være. Jeg "rumsterer" altid med de næste billeder i mit hoved. Jeg har altid en skitseblok i nærheden. Og jeg kigger på alt det kunst jeg kan komme i nærheden af. Jeg bliver vældig inspireret og oplivet af, at se på andres kunst. Og er jeg gået i stå, skal jeg blot gå til en udstilling et eller andet sted, så må jeg hjem og male igen.
Hvad er din største oplevelse med kunsten?
Min største oplevelse med kunsten, min egen som andres, er det nærvær jeg oplever ved selv at udfærdige det, eller opleve andres. At være i det, der kaldes "flow", hvor tid og sted ophæves, og hvor alle tanker er væk og kun maleriet er til stede.
Hvad er den største udfordring i dit arbejde med kunsten?
Der er perioder, hvor inspirationen er helt væk, og hvor jeg nærmest panikker over måske aldrig at komme til at male igen. Min kæreste griner af mig, og kalder det kunstnernøkker, for han siger, at sådan har jeg det jævnligt, men at han også ved, at det kun er et spørgsmål om tid, så er jeg i gang igen. Det føles imidlertid hver gang som om, at nu kommer jeg aldrig i gang igen. Det kan især stresse, når jeg ved, at jeg skal have mange billeder klar til en udstilling, eller et galleri.
Hvad gør du for at din kunst bliver set?
Jeg har kastet mig ud i, at deltage i kunstmesser. Første gang for to år siden i Falkonercentret og sidst i Øksnehallen. Det er dyrt at deltage, men det har sagtens tjent sig ind. Både ved direkte salg på messerne, men også vha. kontakter til gallerier og kunstforeninger.
Det er også anbefalelsesværdigt at annoncere på Facebook, og selvfølgelig at lægge billeder på MyArtSpace.
Hvilke kunstnere bør vi andre tjekke ud?
Der er så mange af de "gode gamle" på feks. Statens Museum for Kunst, der er super gode at få ideer fra. Der er imidlertid også SÅ mange nye, både herhjemme og fra udlandet, at jeg slet ikke kan pege på enkelte. Det er dog bare om, at tage til ferniseringer og udstillinger, når det er muligt.
Vil du vide mere om Hanne Feldt