Andre artikler

Stemningsbilleder fra Miniudstillingen
Kunstnere, publikum, Artbattle og mere kunst
30-10-2012
Læs mere...

Michael Kvium - REAL MONSTERS
Udstilling:
Igennem de seneste 5 år har Michael Kvium arbejdet på en ny serie, som han kalder Real Monsters. En serie af malerier og skulpturer er lavet på en måde, som vi ikke har set Kviums værker før.
30-10-2012
Læs mere...

Frida Kahlo - oprør igennem kunsten
Frida Kahlo var en af de første kvindelige kunstnere, som virkelig slog igennem med sin kunst. En hård start på livet med alvorlige ulykker og sygdomme blev overvundet og historien om Frida er fantastisk inspirerende - det samme er hendes kunst.
30-10-2012
Læs mere...

Udstilling: HIP TO BE SQUARE
Lunchmoney Gallery i Århus danner rammen om en soloudstilling med den unge og talentfulde kunstner Line Busch.
30-10-2012
Læs mere...

Vinder af Kunsttalent 2013 Pia Daae
Pia deltog i Kunsttalent 2013 uden de store forventninger: "Jeg håbede på noget feedback på mine billeder.
30-10-2012
Læs mere...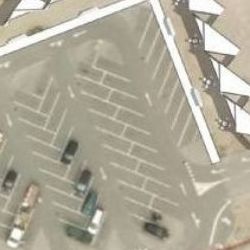 Fokus på Gro
Den største udfordring er i det daglige at kunne formidle kunsten på mit galleri
30-10-2012
Læs mere...

Natmir Lura - maler fra hjertet
Han er opvokset i Makedonien og nu bosat i Danmark. Mød Natmir - en af de mest roste kunstnere på MyArtSpace.dk
30-10-2012
Læs mere...

Det er aldrig for sent!
Mette Lorentzen er et godt eksempel på, at det aldrig er for sent at opgive de drømme. Hun valgte i en alder af 43, at satse på sin drøm om at blive kunstner.
30-10-2012
Læs mere...

Den svære andenplads
"Dommerne har valgt, at placere 3 ret så "skæve" og nørdede kunstnere i toppen og det syntes jeg er skønt," mener Winnie Schildknecht, der blev nr. 2 i KunstTalent.
30-10-2012
Læs mere...

Edvard Munch, Per Kirkeby m.fl. på ARoS
"Jeg forsøger at male livets uløselige gåder, og hvordan det tumler med os mennesker. Jeg forsøger at male selve livet, som det leves, kærlighed, had, smerte og angsten først og sidst. Jeg forsøger at give udtryk for min følelse af ensomhed og af ang
30-10-2012
Læs mere...

CAM-tric univers
Jeg er nervøs!
Jeg må ærlig talt indrømme, at jeg var ret nervøs for at lave dette interview med Camilla, for jeg har set, hvordan hun har ordene i sin magt og talentet for ikke blot sin unikke kunst, men også talentet til at få den ud ti
30-10-2012
Læs mere...

Skab synlighed – Bliv set som kunstner
Omtale af online kursus:
Nyt onlinekursus baner nu vejen for nye muligheder for dig, som gerne vil blive set som kunstner.
30-10-2012
Læs mere...

Mød fire af deltagerne fra KunstTalent
Mere end 128 kunstnere har tilmeldt sig KunstTalent - MyArtSpace.dk har mødt fire af deltagerne. Læs blandt andet om hvor de finder inspirationen og bliv klogere på, hvordan de markedsfører sig selv som kunstnere.
30-10-2012
Læs mere...

Den Rastløse Rebel
Asger Jorn på SMK
Hvis ikke man fik set Asger Jorn på Louisiana, kan man nå det endnu på Statens Museum For Kunst
30-10-2012
Læs mere...

Hjorthen springer ud i dansk sommer!
Udstilling
Gallery Hjorth i Horsens byder på "Dansk sommer", når den er bedst.
30-10-2012
Læs mere...

Kunstnerportræt Jette Guld Lerke-Møller
Heidi møder tilfældigt Jette ved en fernisering. Jette ved ikke, at Heidi kommer for at interviewe hende. Derfor bliver det da heller ikke noget helt almindeligt interview
30-10-2012
Læs mere...

"Woman in Red"
Spændende udstilling af Steffen Kindts værker i Galleri Brænderigården i Horsens
30-10-2012
Læs mere...

Ydmyg og perfektionistisk vinder af KunstTalent
Kasper Købke er en mand der sjældent bliver bragt ud af fatning, men det skete da førstepladsen i KunstTalent tilfaldt ham.
30-10-2012
Læs mere...

Leger med farverne
Farver, striber, former og stemninger. Ansigter. Susanne har haft sin profil på MyArtSpace i ca. 4 år. Aktiviteten er blevet større i forbindelse med at troen på hende selv som kunster er vokset.
30-10-2012
Læs mere...

Det startede med paddehattene…
Som bruger af sitet er du nok stødt på Groth - men hvad gemmer der sig bag denne kunstner, der er så ydmyg omkring sin egen formåen og sit talent?
30-10-2012
Læs mere...